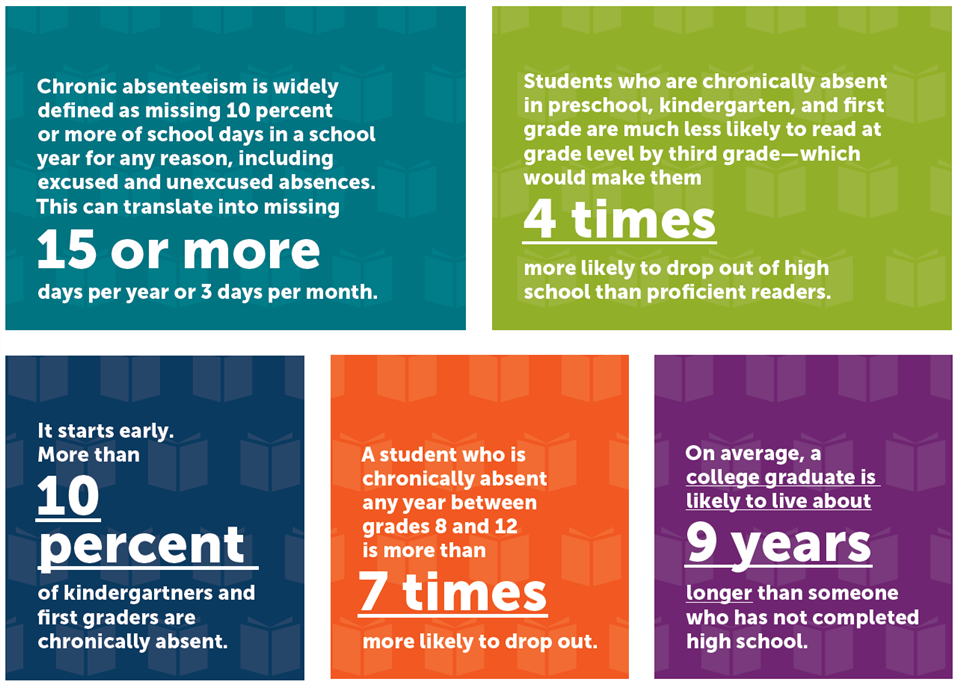 Chronically absent: Any student in grade K-12 who misses 50 percent or more of the instructional day for any reason for 10 percent (or more) of the enrollment period.

All types of absences contribute to chronic absenteeism:

Excused Absences

Unexcused Absences

Suspensions

A student is absent if he or she is not physically on school grounds and is not participating in instruction or instruction-related activities at an approved off-grounds location for the school day.

Virtual academy absences are determined by whether or not a student participates in assigned activities on the designated online platform.

Students must attend class for at least half of the instructional day to be considered present for that day.

Students who are enrolled in the same school for an entire academic year and miss 18 or more days (10 percent) will be considered chronically absent.