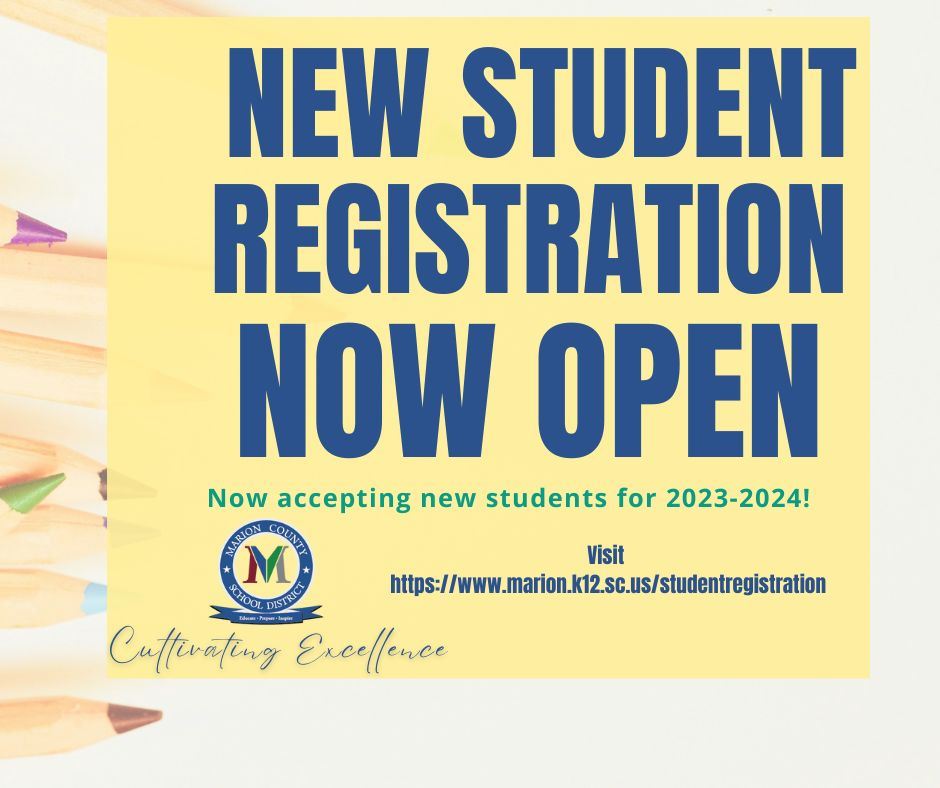 Parents of Returning Students:

You've received an email titled "Marion County School District Returning Student Registration" to register your child for the 23-24 school year. To simplify the process, use the link in the email to register your "Returning Student".

If you did not receive the email, please contact your child's school for assistance.