Social and emotional learning (SEL) is the process through which children and adults understand and manage emotions, set and achieve positive goals, feel and show empathy for others, establish and maintain positive relationships, and make responsible decisions.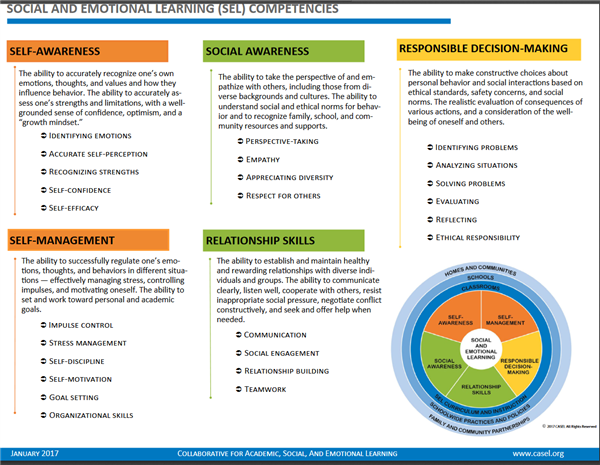 Our emotions and relationships affect how and what we learn and how we use what we learn in work, family, and community contexts. On the one hand, emotions can enable us to generate an active interest in learning and sustain our engagement in it. On the other hand, unmanaged stress and poor regulation of impulses interfere with attention and memory and contribute to behaviors disruptive to learning.

Moreover, learning is an intrinsically social and interactive process. It takes place in collaboration with one's teachers, in the company of one's peers, and with the support of one's family. Relationships are the engine of learning.