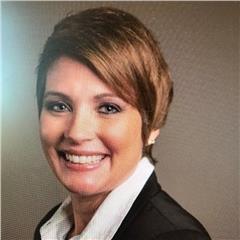 Phone: 843-4231941
Email:
Degrees and Certifications:
RN, MSN-ED
Ms.

Holly White, Nursing Coordinator and Teacher

Education is a true passion and throughout my profession in many roles I quickly learned that in most cases education and professionalism were common themes for nursing. I have been a nurse for about 20 years and my background is Emergency Medicine. I quickly learned that I loved preceptorship and new graduates. When given the opportunity to teach full time I took a position for a local community college in 2005. Since this role I have continued to teach in various capacities including technical colleges and universities.

I moved to SC 6 years ago and I reside with my family in Myrtle Beach. My daughter is 18 years old and my son is 16 years old so they keep me busy as we spend family time at the beach and church events.

As a nurse I can truly say I love my profession and I have seen some amazing nurses go above and beyond to take care of others first and then themselves.

The serenity prayer is one I like to think about especially now during some of the most stressful times for our students and profession.

"O God and Heavenly Father, Grant to us the serenity of mind to accept that which cannot be changed; courage to change that which can be changed, and wisdom to know the one from the other, through Jesus Christ our Lord, Amen."

Our goal for this program is to facilitate your learning and guide you to become professional nurses in our community.