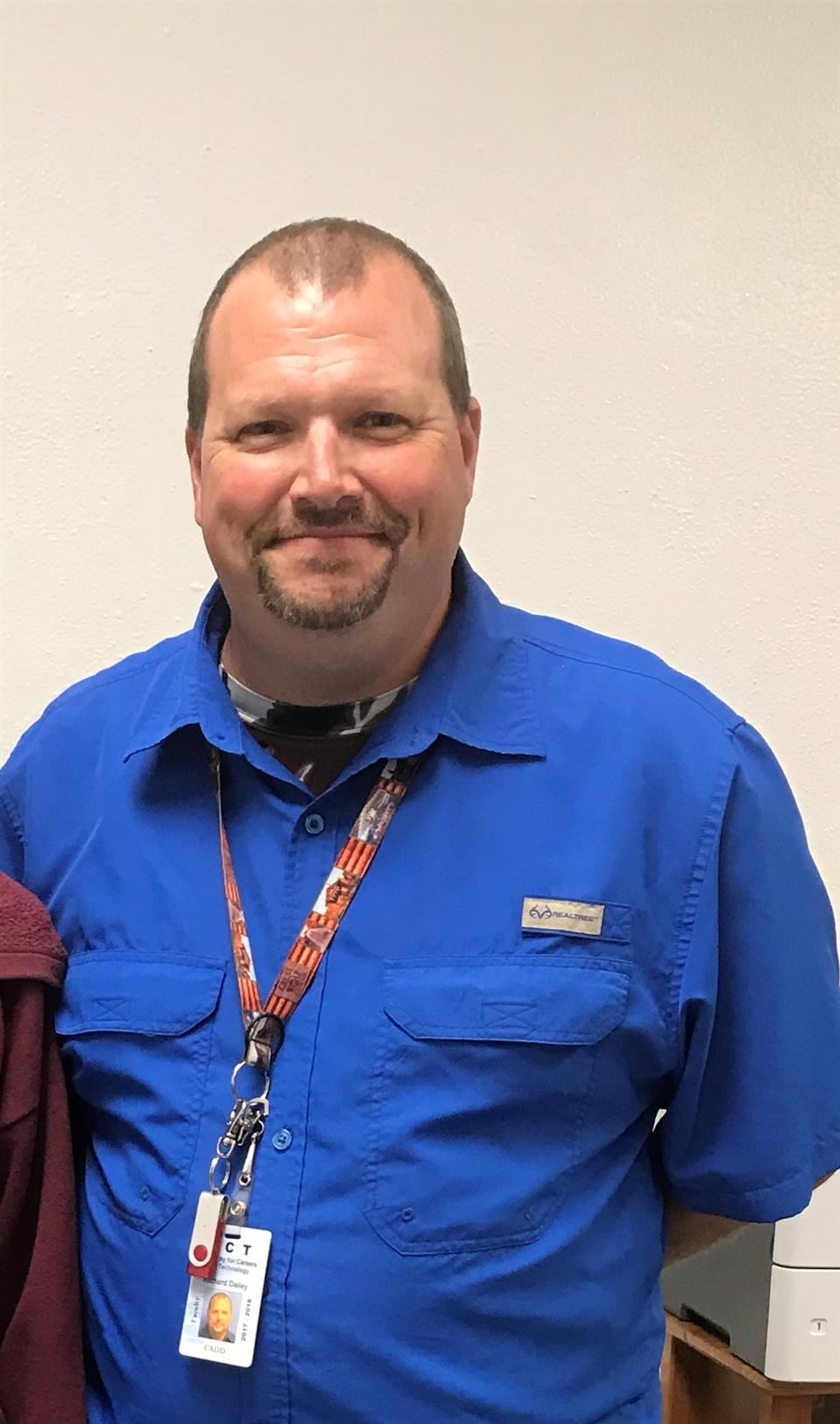 Phone: 843 423-1941
Email:
Degrees and Certifications:
Associates in Mechanical Engineering
Mr.

Richard Dailey

Born in the mountains of VA (and yes that makes me a hillbilly). After high school I moved to NC where I received an Associate's Degree in Mechanical Engineering. I have been in the Drafting/Engineering field for 25+ years before becoming a teacher. Most recently I worked for Beneteau in Marion for 19 yrs in the Engineering dept. I have always enjoyed working with kids/teens. I have been working with the children's and teen groups at my church for 16+ yrs. So the change from industry to teaching, although big, was a perfect change for me. I believe all students deserve the chance for a a good career with or without higher education. That's why I feel that all of the courses here at the ACT can help students achieve that. With my course on Computer Aided Drafting and Design (CADD), its main goal is to prepare students for a Drafting or Engineering program in college. The knowledge gained here can be used for many engineering programs (Civil, Mechanical, Architectural....). My goal though is to provide the students with enough knowledge that they can start as an apprentice draftsman.

This is a 2 year program, with each year consisting of 2 semesters. The first semester of each year, we focus on Mechanical drafting and the second semester is Architectural drafting. For Mechanical drafting we work on drawings for machine parts. In the second semester we work on house blueprints. In both semesters we do a combination of computer and paper drawings. The programs we use for our CADD drawings are Solidworks for the mechanical drawings and Softplan for the architectural drawings.