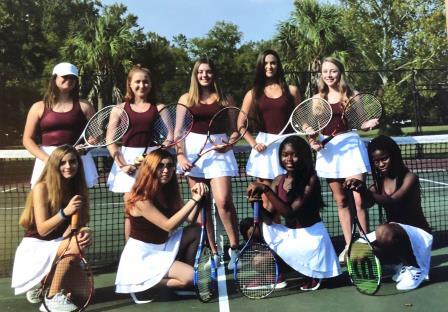 The Girls' Tennis Team had a successful season. We finished second in the region. We also competed in the first round of the playoffs. Julian Inabinet and Reagan Atkinson received All Region honors.

We are looking forward to the 2020-2021 season!

When we are able to return to school, check back for information about tryouts.
Marion Girls' Tennis Roster 2019

Julian Inabinet

Reagan Atkinson

Genesis Caulder

Hailey Springs

Jakala Finklea

Evie Skipper

Abby Atkinson

Kaylee Beckstrand

Jakayla Page