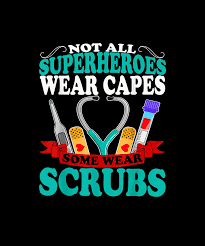 Phone: 8434643710
Email:
Degrees and Certifications:
Mrs.

JULIE SMALL

WELCOME TO THE HEALTHY HEADQUARTERS HERE AT MULLINS HIGH SCHOOL!! MAKE SURE YOUR CHILDREN RETURN THEIR HEALTH PACKETS SO THEY CAN BE SEEN IN THE HEALTHY HEADQUARTERS OFFICE!!
Monthly Health Awareness
Friday Awareness

September 9th: Everyone wear red for Sickle Cell Awareness

September 16th: Everyone wear yellow/gold for Childhood Cancer

September 23rd: Everyone wear purple for Blood Disorder
Does your child have a chronic condition that requires them to have medicine at school??

If yes, please come or call Nurse Small ASAP, so you can sign the proper forms.

Your child's doctor will need to sign a medication form for any prescribed medications.

IT IS VERY IMPORTANT TO LET YOUR SCHOOL NURSE KNOW IF YOUR CHILD HAS ANY HEALTH CONDITIONS!!

If you would like for your child to have over-the-counter medicine at school, please come to the nurse's office.

If you have any questions, please feel free to contact me at 843-464-3710.

Nurse Small
Please always check the school exclusion list and call your school nurse with any questions.

When you have time, please look at the health awareness months and dates. We will be raising awareness each month. More to come....