Fox Games Bring Day of Fun!
Fox Games Bring Day of Fun!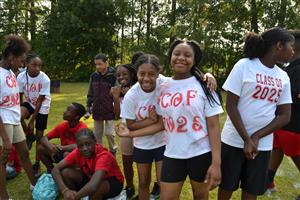 The JMS Students and staff participated in a great day of fun, beginning with the Fox Games series of relay races where students and grade competed against one another for bragging rights. Lunchtime brought the yearbook unveiling and signing. The afternoon brought a lively game of dodgeball in the gym, students vs. teachers. Perfect weather, perfect reward for completing these past weeks of testing.
See the fun here!