Four JMS Students Qualify for Duke TiP Program
Four JMS Students Qualify for Duke TiP Program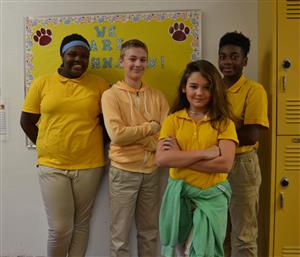 Congratulations to our Duke TiP (Talent Identification Program) 2018 - 2019 7th Grade Talent Search qualifiers! They are: Parker Bailey (ELA, Science) , Marvin Gause (Math), Faith Hill (ELA), and Jada Leonard (Math).
Students are identified based on their SCREADY and SCPASS performance in Grades 5 or 6. These students are now eligible to take the SAT or ACT assessment and will be recognized for exceptional academic achievement, and possibly be named as a 2019 South Carolina Junior Scholar.
Congratulations, again, to our JMS Fox Scholars!