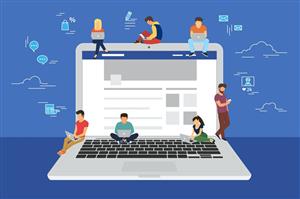 Marion County School District recognizes that some parents may not feel comfortable sending their children back to school for in-person, face to face instruction. As the district finalizes the re-opening plans for the fall, we are excited to share that we are planning to have a new option this year for our families, a new online Virtual Academy program.
The Virtual Academy will serve students in kindergarten through twelfth grade as a comprehensive schooling option. Students enrolled in the Virtual Academy will adhere to South Carolina's academic standards. Additionally, students will have the opportunity for proficiency-based learning opportunities through personalized instructional curricula as well as interactions with a certified teacher via Microsoft Teams and other online platforms. Students enrolled in the program will be provided a device and families will be required to participate in an orientation/workshop regarding the program.
Please click on this link: MCSD Virtual Academy
The link will take you to a page that has all the updated information as well as a link to the application form.