Phone:
Email:
Degrees and Certifications: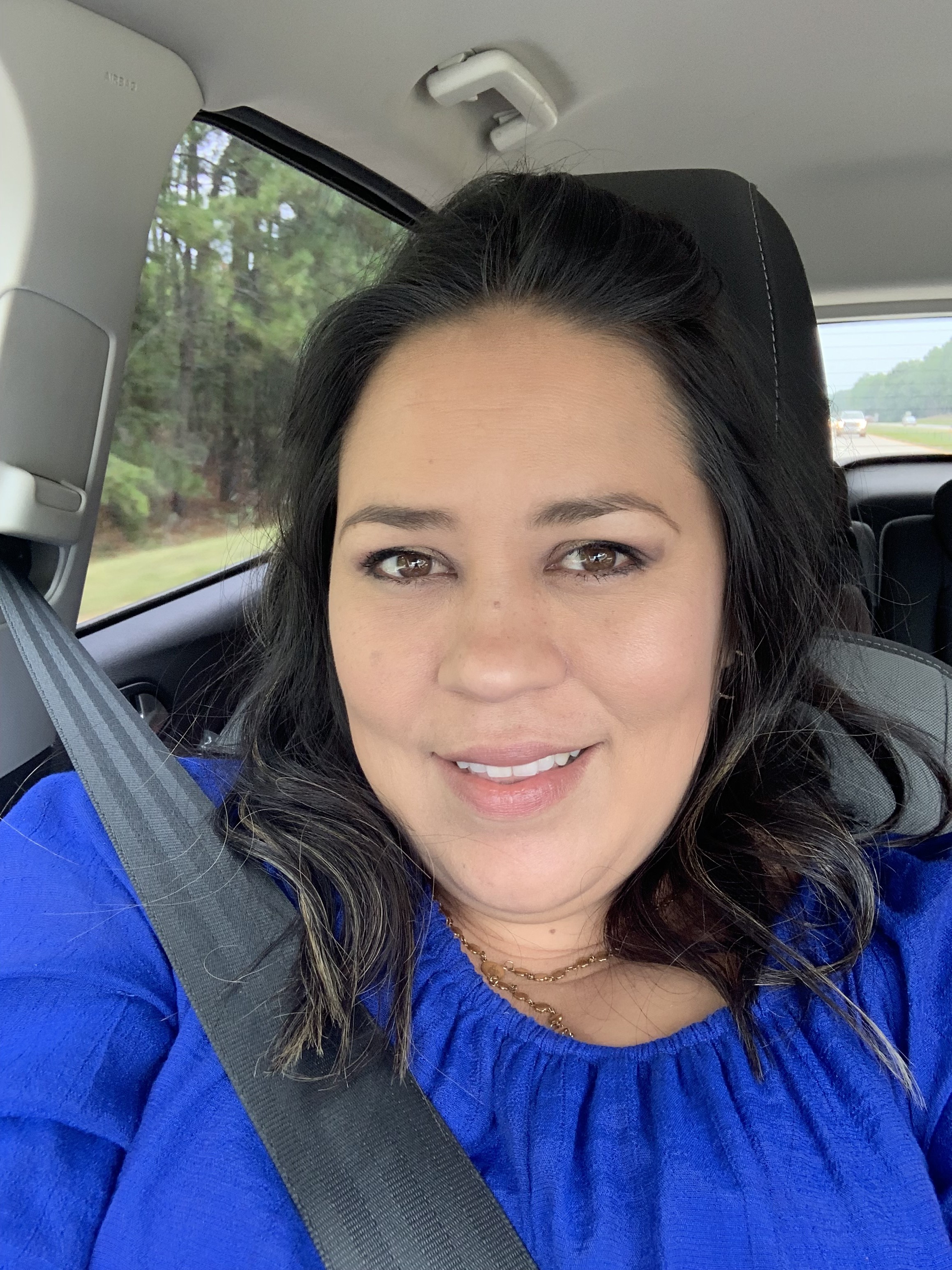 Phone: (843) 464-3710
Email:
Degrees and Certifications:
Bachelor's degree in Foreign Modern Language. Barquisimeto, Venezuela.
Mrs.

Maria Sanchez

Hola Auctioneers!

Welcome to Mrs. Sanchez's class. I'll be teaching Spanish 1, 2, and 3.

I am a modern language teacher; I completed my Bachelor's Degree at the Universidad Pedagogica Experimental Libertador in Venezuela in December 2003, I Majored in Foreign Language Teaching.

I have 14 years of experience as a teacher in my country, I have been an elementary, middle school, high school, and college-level teacher. Additionally, I taught for a year in London England as a Spanish Teacher at Bishop's Stortford High School. In 2012, I participated in an Academic Development Program for High School Teachers sponsored by the U.S. Embassy at California State University in Chico, CA. This professional development program equipped me with the requisite tools and strategies that enhanced my teaching skills and afforded me to new educational approaches, as well as allowed me to experience and work for the first time in the American educational system at Pleasant Valley High School in Chico. This experience encouraged me to return home and continue working and giving the best of myself as a Foreign Language teacher.

For the past three years, Marion County School District has offered me the opportunity to return to the United States and teach Spanish as a foreign language teacher at Mullins High School. I am very passionate about teaching languages, I enjoy teaching my first language, i.e. Spanish, because I can teach my students about the different cultures that are found in all Spanish-speaking countries, as well as teach new vocabularies and a variety of ways to communicate.

During these years of experience teaching grades 10-12 and honor students, I have had a wonderful experience with my Spanish students at Mullins High. I am proud of the interest and dedication that each of my students has put into learning a new language. Every year my expectations and standards are exceeded which is fulfilling as well as encourages and inspires me to continue building learning experiences together.

This school year is very challenging, we are in the middle of a very difficult situation that has tested us as a society, however, I am sure that working together we will achieve a productive and rewarding school year. We got this!

I look forward to meeting you all!. Please feel free to contact me. My email is msanchez@marion.k12.sc.us.

Together we grow better, Go Aucs!
Please view all my links.