Ms. Evelyn T. Edwards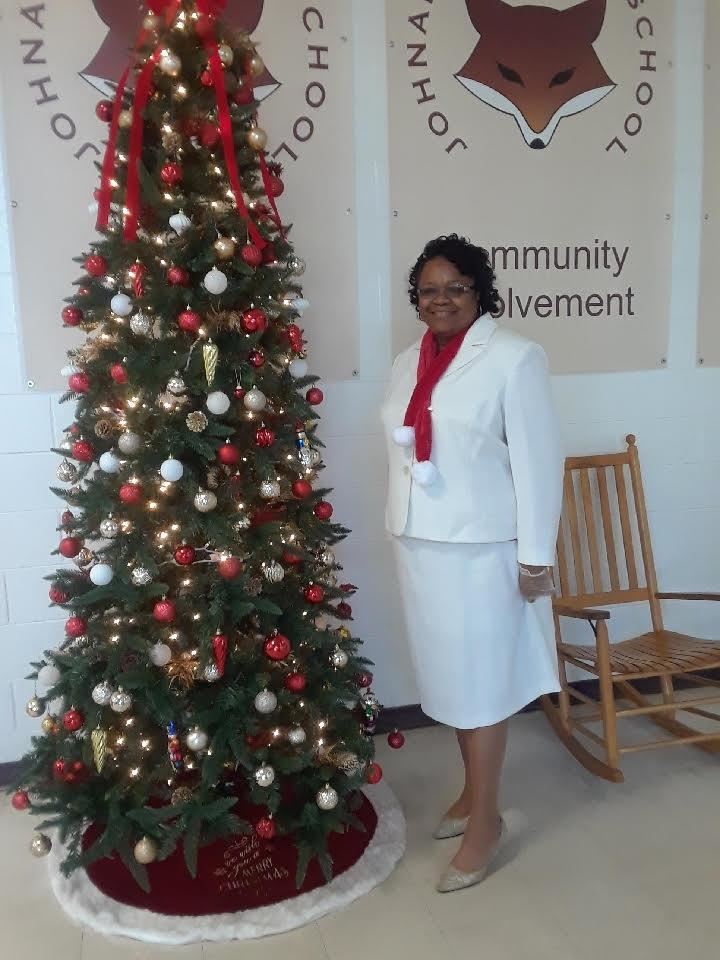 Phone: 843-423-8360 ext 3415
Email:
Degrees and Certifications:
B.S. Elementary Education; Benedict College Masters+30 Hours Educational Leadership; Cambridge College Gifted and Talented Endorsement; Coastal Carolina University
Ms.

Evelyn T. Edwards

Welcome to a New Year of Exceeding The Expectations!

I am honored to serve as your seventh grade English Language Arts teacher. In the virtual and in-person classrooms, I expect and demand a lot from ALL parents and students; however, I truly care about your personal and academic circumstances. Therefore, let us all work together to make this an #EPIC school year for Marion County as well as for this changing global society.

Please contact me to schedule a virtual conference at:

Email: eedwards@marion.k12.sc.us

Phone: (843)-423-8360 ext. 3415

Yours for Educational Success,

Ms. Evelyn T. Edwards
Mission Statement
Mission Statement

My mission is to serve my students by exhibiting and performing the following actions:

Provide a positive virtual and in-person learning environment for all students.
Respect all students as they respect me- as a person and a teacher.
Attend virtual professional workshops/conferences to enhance all students' learning styles.
Listen to all students' personal and academic concerns and recommend sharing their additional concerns to the school's counseling staff/guidance counselor.
Teacher Feature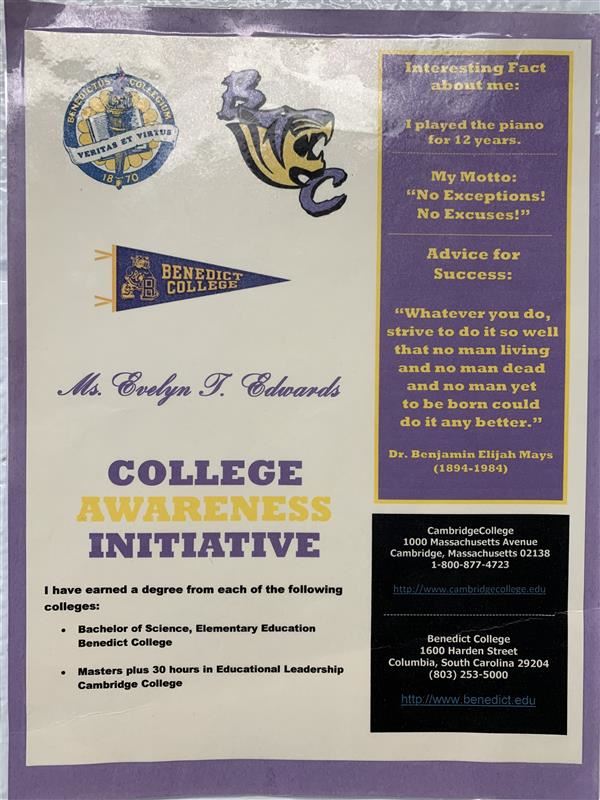 Upcoming Assignments
All Categories
Unassigned
Select Month
January
February
March
April
May
June
July
August
September
October
November
December
Select Year
2022
2023
2024
2025
Filter