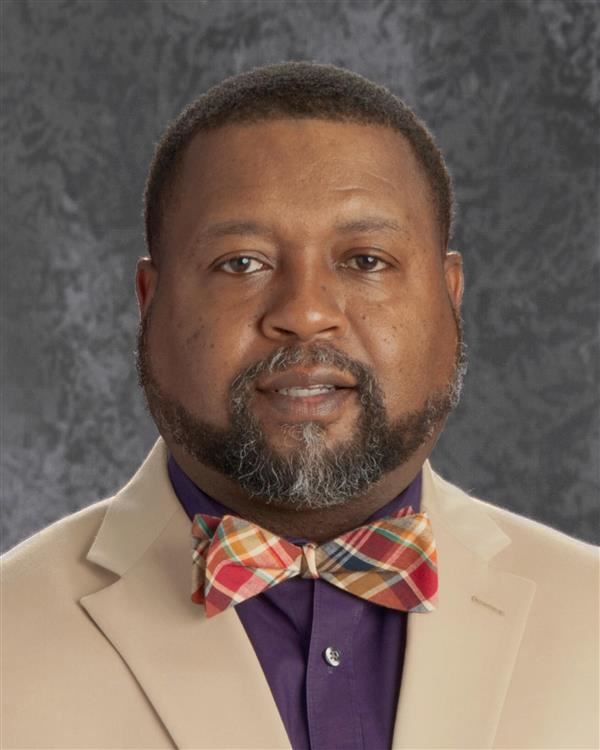 Phone:
Email:
Degrees and Certifications:
Mr.

Kelvin Edwards

Greetings from the desk of Principal Edwards. The 2019-20 school year is here and we are so excited! As the principal, I will work to create an environment where teachers feel empowered, parents and community members feel welcomed, and students have the opportunity to be safe and enthusiastic. It is my duty to provide the best possible academic experience for our students; thus, nurturing them and assuring that they feel valued daily.

I want to introduce some new faces this school term from a new Assistant Principal, Mrs. Jessica Merritt, as well as, to our Lead Teacher, Ms. Christy Elliott. Mr. John Washington is still with us as an Administrative Assistant/Asst. Principal. Another new job will be that of a Master Teacher, and that position has been filled by Mrs. Samantha Rabon. We are the Instructional Leadership Team (ILT) for Marion Intermediate School embarking on a new initiative to improve teaching and learning. We will strive to inspire and empower our students, as well as, teachers to gain higher levels of understanding that will better prepare them for the future. Our school motto is "Excellence is Not a Skill, It's an Attitude!" meaning that there are just certain things that can't be taught. You have to live this sentiment at all times, in other words, you have to walk the walk.

Our staff has changed quite a bit, which is the case with most of the schools in the state. Nevertheless, we have acquired new talent to replace those who moved on. We are going to move forward, press harder, and maintain a sense of urgency as it pertains to academics and behaviors. I'm asking that you take this school year serious, because it is all about you and your learning. All it takes is preparation!

I believe that everyone has gifts and something to contribute when it comes to school, so let your light shine. Education is the key to unlocking great potential in people and we as a Marion Intermediate School family are going to give you the keys. Use them wisely.