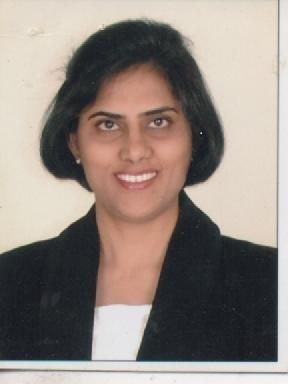 Phone: 843-618-0472
Email:
Degrees and Certifications:
Master in Organic chemistry Bachelor in Chemistry Bachelor in Education
Mrs.

MINA BUTANI

https://www.remind.com/join/3d9aked

SCHOOL : MARION HIGH SCHOOL

SUBJECT : SCIENCE (CHEMISTRY TEACHER)

EXPERIENCE : 25 YRS

I HAVE BEEN TEACHING IN MARION HIGH SCHOOL SINCE AUGUST 2017-2018.

Email: mbutani@marion.k12.sc.us

Ph. # 843-423-2571 Ex 3660

Objective:

To Serve as Chemistry teacher in High School & to impart scientific knowledge & temperament in the young minds& prepare them to be Healthy & Productive Citizens.

Education:

Master of Science in Organic Chemistry in 1990 with GPA 3.88 from The Maharaja SayajiRao University of Baroda India.

Bachelor of Science in Chemistry-Math-Physics in 1988 with GPA 3.75 from The Maharaja SayajiRao University of Baroda India.

Bachelor of Education in Chemistry-Math-Health science in2000 with GPA 3.75 from The Maharaja SayajiRao University of Baroda India.

Certification:

Passed high School PRAXIS Exam in chemistry-Physics-General Science 0070 in 2007 of South Carolina State USA.

Certified High school Science (Chemistry) Teacher.

Teaching Experience:

Presently I am teaching in Marion High School as Science Teacher since August 2017-2018

Headmistress in Aklank Public School , Basant Vihar , Kota , Rajasthan.

I have been teaching in Delhi Public International School as High School Chemistry Teacher According to IGCSE & CIE for A& AS-Level & O-level.

3yrs of Teaching in Jasper County High School SC-29935 USA since Aug 2006 till June 2009

Have 9yrs of teaching experience in High school Chemistry in Delhi Public Schools in India.

Have 5yrs of Research Experience in working in good Reputed Research Center Malti-Chem Research Center in India.

Student Teaching:

Designed and implemented lesson plans for four classes: Chemistry honor, & chemistry 1 cp to meets the individual needs, interests, and abilities of each student.

Restructured classroom policy to reflect my classroom management style of Teaching

Made Learning Fun By Designing Science Activities in the Classroom.

Facilitated learning for students in grades 9-12 in chemistry concepts as well as laboratory procedures using a variety of methods to include project-based learning, inquiry, manipulatives, technology, and differentiated instruction. work within an interdisciplinary team to mold the educational experiences of a diverse group of students.

Assisted students in developing meaningful projects through inquiry and utilization of project-based assessment to demonstrate growth and depth of understanding of concepts.

Related Experience Educating Young People:

Volunteered to assist in the implementation of the "science is Fun" Program for troubled youths.

Organized science fair for students.

Conducted science Quiz.

Organized Annual science Olympics.

Proficient Skills:

Attended technology conference trained by www.myetvstreamline.org group in Columbia, SC.

Received the teaching certificate in South Carolina.

Proficient with a variety of science software,

Participated in extracurricular activities, especially debate or speech club, environment club, and Science or computer clubs.

LANGUAGE PROFICIENCY

Secured overall band of 6.5 in IELTS Test conducted by British Council on 21/2/2003

Participated in the Effective Public Speaking course conducted by the Youth Forum of NICA at Baroda from 27th June 1985 to 2nd July, 1985.

EXTRA-CURRICULAR ACTIVITIES

SPORTS: HOCKEY: National & All India University Hockey Champion.

SINGING: Participated in Singing on Zee T.V.
All Categories
Unassigned
Select Month
January
February
March
April
May
June
July
August
September
October
November
December
Select Year
2021
2022
2023
2024
Filter