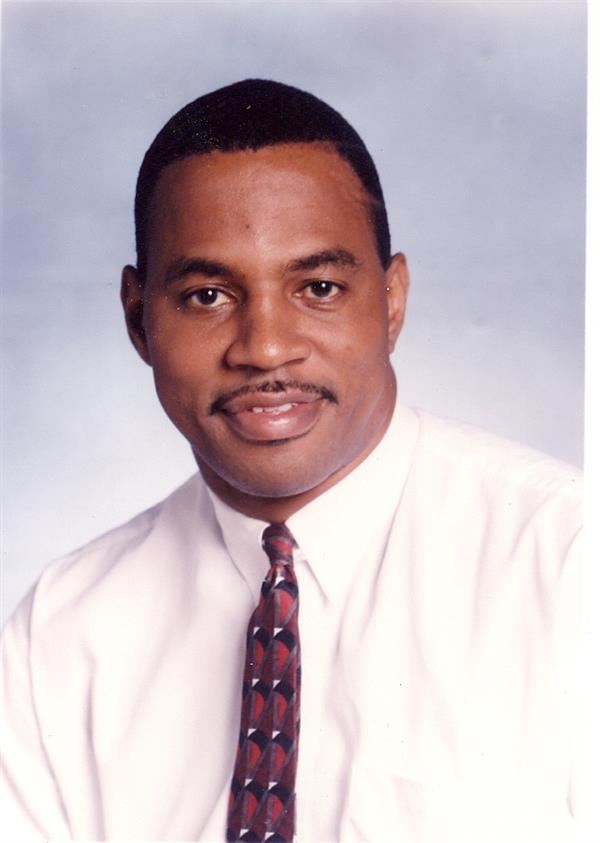 Phone: 843-423-2571, Ext. 3604
Email:
Degrees and Certifications:
Claflin University-Bachelors Degree in Social Sciences, Minor Political Science (1983) South Carolina State University- Masters Degree in Special Education-Specific Learning Disabilities-(1989) Fairfield University - Specialist Degree-Special Education Consulting Teaching-(1994) Nova Southeastern University - Specialist Degree- Educational Leadership- (2002) Nova Southeastern University- Doctoral Degree- Organizational Leadership Candidacy(2002 - Incomplete)2005.
Mr.

Cornelius Pratt

A Professional Story of Cornelius Pratt

My name is Cornelius Pratt and I am a native of Miami, Florida. I attended Miami Central High School and Myrtle Beach High School in Myrtle Beach, South Carolina. I am an alumnus of Claflin University, South Carolina State University, Fairfield University and Nova Southeastern University, where I am completing my Doctoral Degree in Organizational Leadership.

Since graduating from Claflin in 1983, I have dedicated my professional life to public education with a personal commitment to enhancing the opportunity for at-risk students and students with disabilities to maximize their potential for success in a post-secondary world. As a result of such commitment, I have created and implemented three outstanding national programs that are still being used today. They are: The Individual Behavior Management Program (IBM, 1988), Helping Individuals Through Technology, Counseling and Careers (HI-TECC, 1992), Program and the Men on the Move Program, (2008). In the Spring Semester of 1992, Dr. Beverly James, Principal of South Broward High School in Hollywood, Florida, awarded me a $290,000 educational grant to create an alternative educational program to increase the graduation rate of at-risk students at her school. The only instructions given were," I trust you; it is your baby and I will support you 100 percent. You have complete autonomy to be creative!" Within three months the HI-TECC Program was implemented. The first graduating class just had their 20th Class Reunion. Since 1992, the program has been implemented in hundreds of schools across the country with great success. The HI-TECC Program is currently operational at Nelson C. Nix Educational Center for Excellence in Orangeburg, South Carolina. In addition, have conducted local, state and national presentations on the aforementioned programs. He has serve as a consultant with other districts for the replication and implementation of alternative education programs to serve at-risk students (exceptional students included) which have yielded positive results. Since 1992, I have been a stalwart for increasing the high school graduation rate while lowering the dropout rate simultaneously.

I accept the challenge of serving as a role model for all of his stakeholders. My personal motto of education is," It's not about me, it's not about you; IT IS ABOUT THE KIDS!" I am a husband and the proud father of four. I am a dedicated member Phi Beta Sigma Fraternity, Incorporated and many other professional and civic organizations. I am the Principal of Nelson C. Nix Educational Center for Excellence And I am currently working on my autobiography entitled, "Freedom for the Stallion: the Story of a High School Dropout from Tragedy to Triumph." My personal philosophy is, "A person's personality or character is derived from the sum total of his/her life experiences! The specific leadership qualities deeply embedded in my character include a sense of humor, visionary, integrity, fairness, dedication, openness, creativity, humility, magnanimity (being magnanimous), assertiveness, decisiveness, consistency, knowledgeable, flexible, confident and sympathy.

The power of a sense of humor is essential in an environment that can lead itself to tension and hostility. It can build friendships and energize the workers when used appropriately. As a visionary leader I must be able to create a clear vision for my school and implement effective ways, share it and act on it. This can only be done through effective communication, dedication and commitment to the vision. A leader's integrity must be demonstrated at all times. His workers must feel that he genuinely trusts them and vice-versa. Followers will perceive their according to the morals and values he displays in various settings. At the end of the day a good leader wants to be called fair. It fosters loyalty among his employees. Loyalty produces motivated and highly dedicated workers. Leaders who exhibit a high level of dedication to the vision he is committed to is inspiring. Openness in a leader empowers others to share their new ideas with him. He listens objectively and demonstrates a willingness to try those ideas that are aligned with the school's vision. Openness encourages creativity from the leader and his followers. In other words, he knows that his rule in the school must become situational. He does not need to be the boss all day. Magnanimous is just a fancy way of saying give credit where credit is due. Recognize employees and others for their achievements as much as possible. Share the wealth! However, a good leader will take responsibility for organizational failures when appropriate. An assertive leader has the ability to clearly communicate his expectations without being misunderstood. He refrains from aggression. He is decisive and consistent in the pursuit of his vision. Great leaders are lifelong learners. They understand the importance of being informed about current trends and issues in education. However, the most important leadership quality that prepares me for a principalship is solutionism. All decisions I make are data-driven, solution-oriented and empathetically objective.

It is an honor to work with the stakeholders of Marion High School. My experiences here are very rewarding personally too. My intention at this time is to provide vital information for anyone and everyone who is motivated to enhance the learning opportunities for our students. So please visit my page often to view the information I post. And thank you for all you do!